Our Commitment to Reduce, Reuse & Recycle
At Lys Coccinelle, one of our goals is to help save the planet, one product, one vessel, one order at a time. We are committed to creating sustainable home & personal fragrance products that have minimal impact on our environment.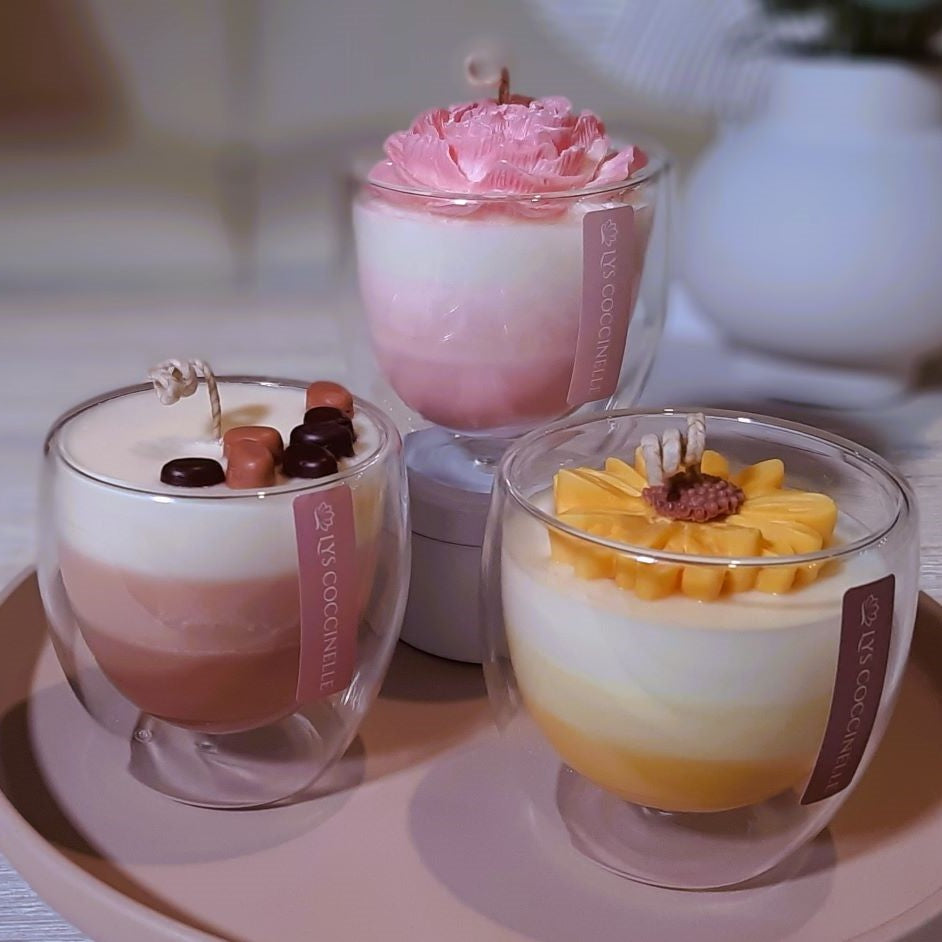 Recyclable Glassware
Lys Coccinelle's newest collection, Floating Flower Candles, is an Australian-first innovation in that the double-walled glassware can be repurposed as a clear coffee mug once the candle has been used. The vessel is made from borosilicate glass that has a very high heat threshold. This unique glassware is also impermeable to any oils, liquid or fragrance making it the perfect recyclable candle container.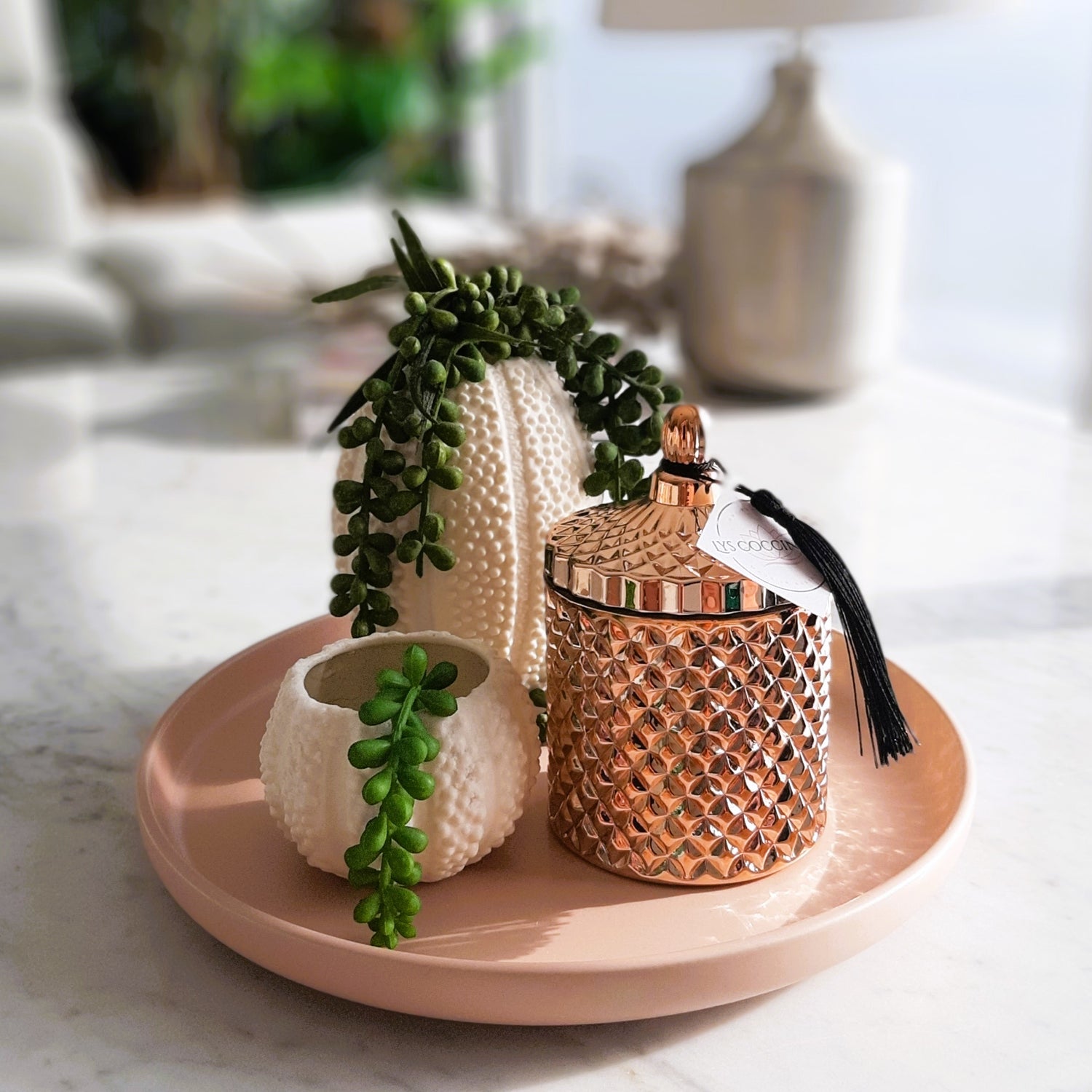 Our candles from our Sophistique Collection also make elegant home decor items once the candle is finished & clean.
See Collection here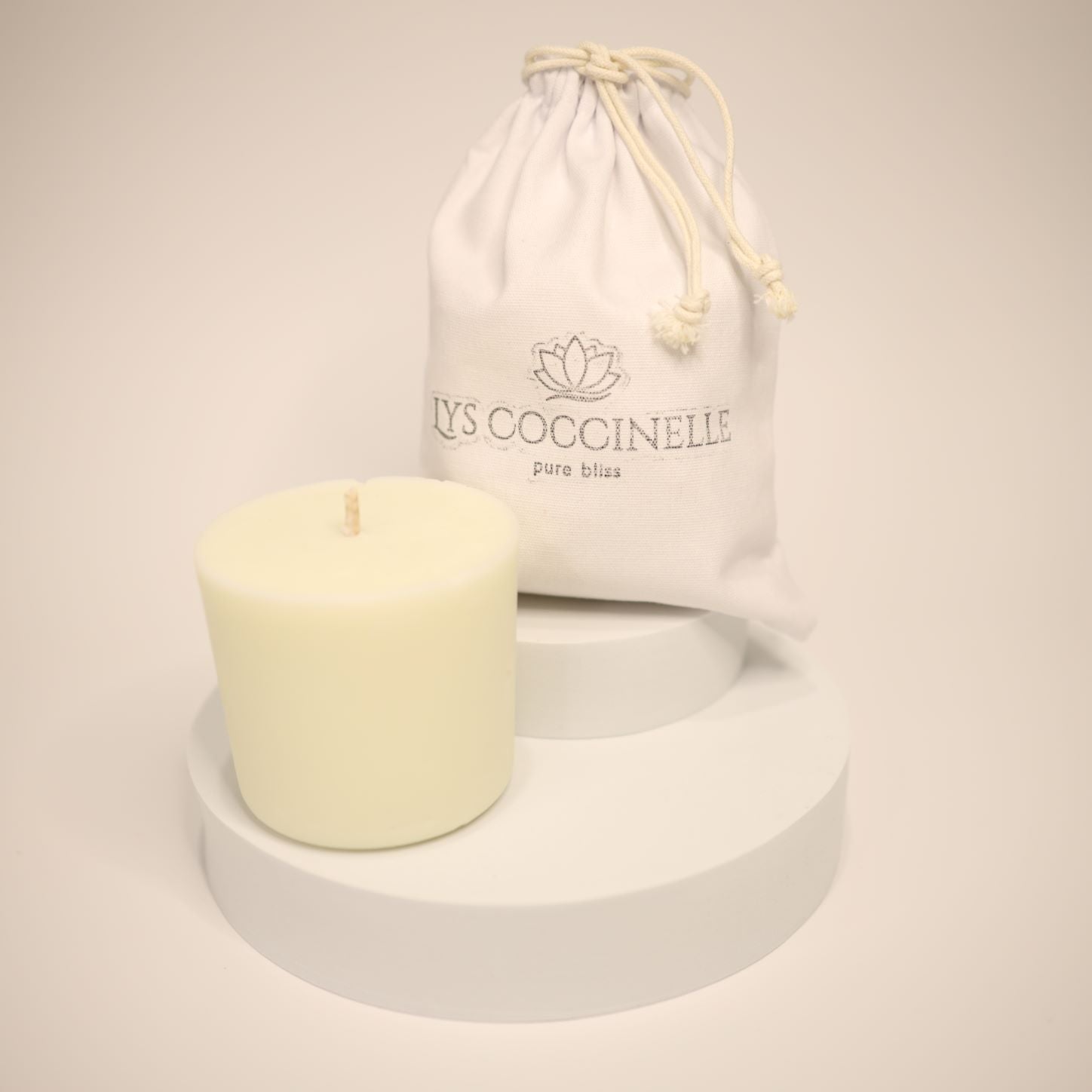 Candle Refills
In our effort to reduce, reuse and recycle, we have created Soy Candle Refills in our Signature & Holiday Collections for all Large & XL candleware. An ideal way to reduce our impact on landfill. These refills come uncovered, placed in reusable calico bags.
Recyclable Packaging
We also strive to minimise waste & support responsible production by using recyclable eco-friendly boxes for our packaging & dissolvable packing peanuts.