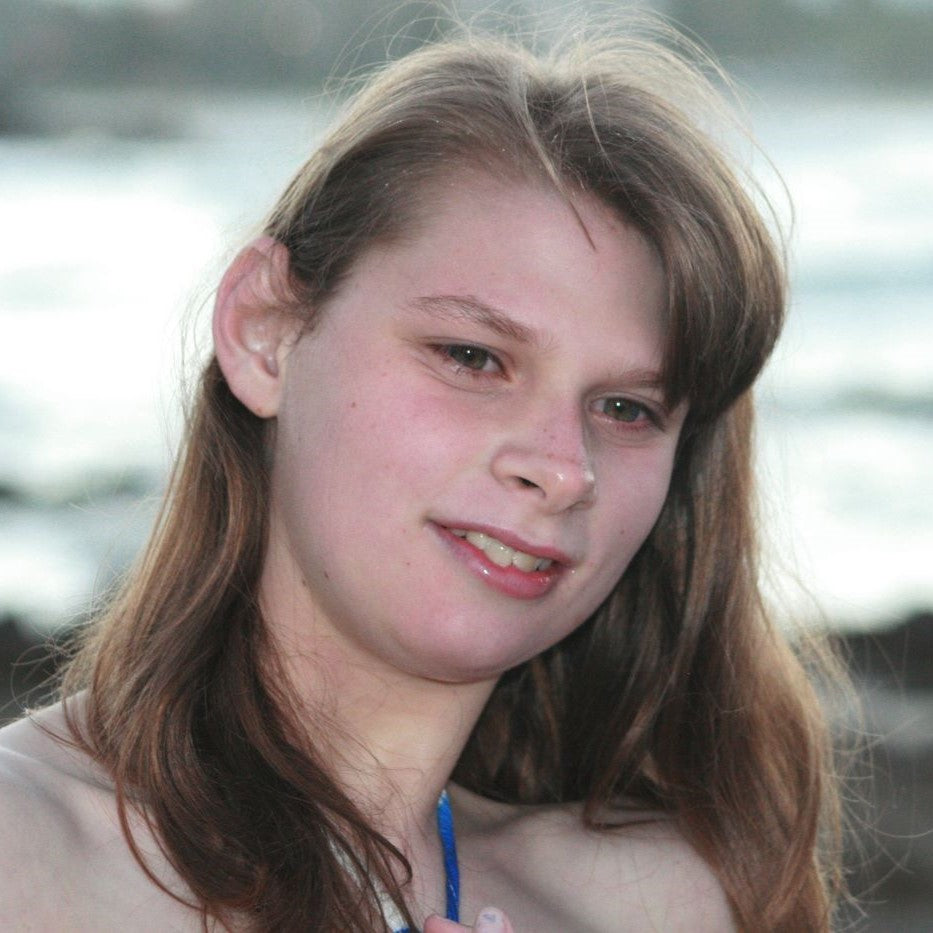 The Story behind the Brand
Our brand's name was chosen to honour our founder's daughter, Emma Louise, who sadly, passed away at the age of 18 years. Emma had a rare, metabolic heart condition and for those precious years brought so much love & laughter into her family's lives, & to the many friends who were privileged to know her.
Emma profoundly touched the lives of many people and her memory will live on through our charity and this label.
Her nickname was "Lily Ladybird".
In French this is pronounced -
Lys Coccinelle.
Read more about Emma's Story
What is the Ladybird Care Foundation
A word from the Founder of Lys Coccinelle:-
"With hearts heavy from the loss of our own child, we knew we couldn't bear the thought of others facing the same crushing loneliness and despair.
Driven by a deep-seated desire to turn our pain into purpose, we sought out the unwavering support of our community and embarked on a mission to help grieving families find hope and healing.
And so, in 2020, the Ladybird Care Foundation was born - a beacon of light for those navigating the darkest of times, providing comfort, guidance and the unwavering assurance that they are never alone."

Founder of Lys Coccinelle,a subsidiary of the Ladybird Care Foundation.
Maree Pascoe (Emma's Mum)
The Lys Coccinelle Difference
Wanting to find a way to financially support our charity, we researched popular products and finally launched our Lys Coccinelle line of home and personal fragrances.

All our Lys Coccinelle staff are volunteers!

Our merchandise and fragrance design team is committed to providing you with a superior customer experience as they know that literally every cent goes back into the work of our charity, the Ladybird Care Foundation. They are passionate about their work!

Choose our hand-crafted, thoughtfully selected products to experience the highest standards of quality and customer service. Our Australian-made items are made with meticulously researched, premium ingredients sourced from ethical and sustainable resources.
When you choose us, you support small Australian business and, all the more, help us continue the important work of our charity, bringing hope and assistance to countless families across the nation.
We hope you and your family enjoy our products just as much as we enjoy making them for you.

THANKYOU FROM OUR LADYBIRD FAMILIES TO YOURS
The Lys Coccinelle & Ladybird Care Foundation Team